Best destinations for honeymoon travel
That's it, you've said "I do"! This union makes you a couple united for life. Now it's time to pack for one of the most unforgettable journeys of your life: Your wedding. Thinking of a getaway to Mexico? A week in the Maldive? A few days in Europe? After months of anxiety, days of preparation, an emotional evening, it's time to take a moment to relax.
The expression "honeymoon" is associated with an ideal made of paradisiacal beaches, happiness, abundance, love, and possibility. This may frighten you, but there is no reason to panic because we, bestfortravels.com, are here to show you the best places to travel. Fasten your seatbelt, we will present you with the best destinations for a successful honeymoon.
Best destinations for a successful honeymoon
ICELAND, A SPECTACULAR HONEYMOON

Iceland is a supernatural landscape that will amaze even experienced globetrotters. If you are looking for extreme experiences, choose ice climbing. However, if you want to relax, visit the natural hot springs, for example the breathtaking Blue Lagoon. Don't forget to see the Northern Lights. Being in Iceland, visiting the parks and natural areas in Reykjavik will enhance your trip.
INDONESIA, AN EXOTIC HONEYMOON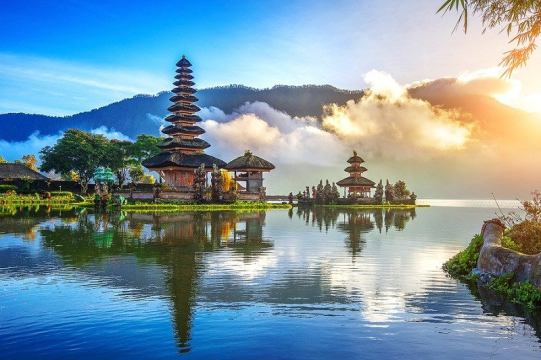 When Indonesia is mentioned, it is always the paradise of Bali that comes to mind. In addition to its natural wonders, this Southeast Asian country is a favorite destination for newlyweds. Its romantic glow does not fade for a moment. Java impresses its visitors with its Buddhist temples. Lombok is famous for its volcano Rinjani and Sumba for its intimacy. On the latter, you can admire the pristine landscapes and enjoy yourself like the only inhabitants of a deserted island.
ITALY, A ROMANTIC HONEYMOON

Italy has been one of the most popular destinations for honeymoon trips for years. However, avoid this country if you are planning a wedding in July or August, these are the hottest and most touristy months in Italy. Italy is always a good idea. The sunshine and vineyards of Tuscany, the monumentality and elegance of Milan, the ancient and sacred character of Rome, the marriage with the water of Venice. Each of these directions will not disappoint you.
NAMIBIA, A WILD WEDDING TRIP

It is said that the most beautiful starry skies can be seen in Namibia… It is also where the highest dunes in the world can be found in the Namib Desert, stretching over 2,000 km, with the Atlantic Ocean as a horizon. Couple admiring the sunrise on the dunes of Namibia
To take height at daybreak to declare your love, including in a hot air balloon in Sossusvlei, to track elephants or rhinoceroses in the Etosha Park, to remain astonished in front of a 125 million years old petrified forest or to watch the sun illuminating the rock engravings of Twyfelfonteim… Few countries are as spectacular as Namibia. And we haven't even mentioned the charming eco-lodges or the Rovos Rail. This African luxury train will lull your dreams of great explorers, at least for the time of an unforgettable stage.
THE SULTANATE OF OMAN, A 1001 NIGHTS HONEYMOON

The Sultanate of Oman is an idyllic place! Quiet and very old, it will be able to offer you wonderful diving (its coastline stretches for almost 2000 km), perfect beaches to relax a bit and head inland, the beauty to discover will increase. For the more adventurous lovers, this could be one of the best places for their honeymoon.
Caves to explore, rock climbing, horseback riding, and for the ultimate adrenaline rush, dune bashing in a 4×4, offer adventurous fun, perfect for a break from the refined service and lavish furnishings of Oman's hotels.
EVERY ADVENTURE NEEDS MUSIC ! LISTEN FOR FREE
WHAT IS AMAZON MUSIC HD?
Amazon Music HD is a new high-quality music service offering more than 60 million titles in High Definition (HD) and several million in Ultra High Definition (Ultra HD), the highest audio quality available today. Amazon Music HD offers all music lovers lossless audio of superior quality. Existing Amazon Music Unlimited subscribers can upgrade to Amazon Music HD for an additional €5 per month.