Best destinations for summer 2021 with Covid 19
Are you planning to travel in charming company ? Discover the top 10 destinations where to go for a romantic weekend. In these difficult times, we all dream of discovering the four corners of the world in love. While we can't make that trip yet, we can start creating a list of dream destinations to visit in the future – like these incredible destinations to enjoy a weekend away together.
Paris is not the only romantic city in Europe, many other European cities to visit have a special charm, ideal for a romantic weekend. Some romantic cities are totally transformed in February during the carnival season. Whether it's picturesque alleys, romantic canals, princess castles, incredible landscapes or places with a love story that has lasted for centuries, Europe's romantic cities have much to offer. Many of these romantic destinations are in Italy, others are perhaps less famous, but sometimes more affordable destinations to go on a cheap romantic weekend.
Let's travel in summer 2021 – With COVID 19
We know it's very difficult to travel right now. However, we want to continue to inspire you with new articles so that you are ready to go as soon as it is possible again.
You've cycled around your community, exhausted all the different routes between your home and your local market, and already turned your balcony into an urban farm… But now you're ready for adventure! You want to see further. Can we travel in 2021 during the Covid-19?
Currently, French nationals are free to take vacations in Europe and in France again. This is good news to organize a trip during the spring vacations of 2021, which will start on April 10th. Despite this possibility, leisure travel is strongly discouraged by the French government.
Types of travel to be favored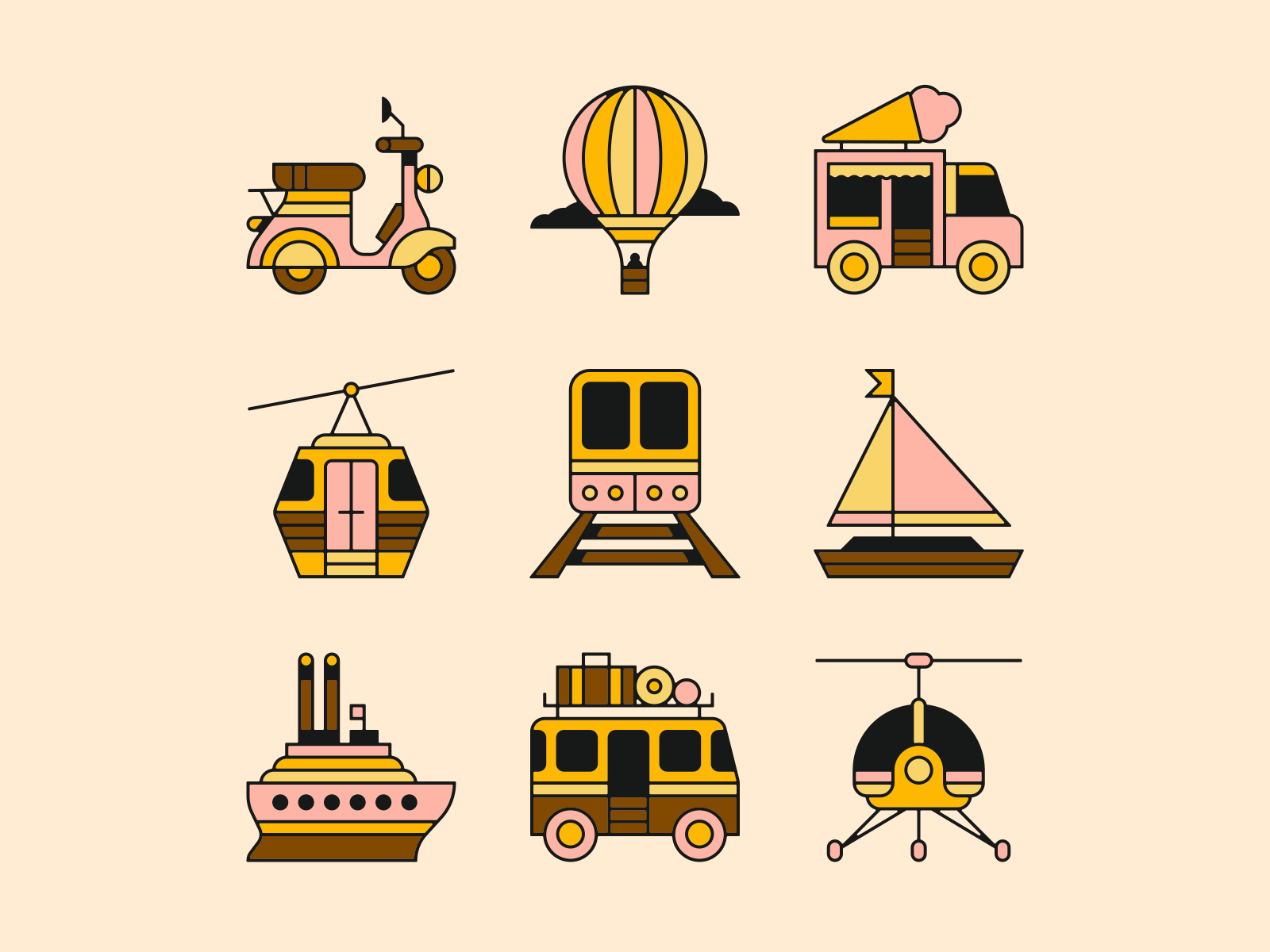 For your summer 2021 vacations, which are coming up fast, you will most certainly have to choose the train/bus/carpooling over the plane. This is mainly due to the fact that air traffic might not start again soon, as this means of transportation is considered "dangerous" from a hygienic point of view.
Organizing a vacation can be difficult given the uncertainty that weighs on the tourism sector at various levels. However, if you look hard enough, there are opportunities to change air and environment in the short term, while remaining relatively safe from the virus and also protecting your budget.
"Book as late as possible", this allows to adapt to the regular change of the color code adopted by the governments in this period of crisis. That said, for those who go through a tour operator to book their next vacation, this possibility of changing color should not be a brake given the guarantees provided by the sector
We advise you to take the car. With your car, you will reach your destination, you will enjoy the peace, nature, far from the stress, either by renting a cottage type accommodation or an apartment, or by favoring smaller hotels, which focus on calm and authenticity."
As far as flying vacations are concerned, the top three bookings are Tenerife, Gran Canaria and Lanzarote. These same three destinations are all located in the Canary Islands, we invite you to look at our article on the subject. The Caribbean is also very popular, with Guadeloupe and Martinique.
WHEN CAN WE TRAVEL AGAIN?

After a complex year of travel in 2020, many of us are wondering "when can we travel again? "and "will we be able to travel in 2021? "Since January 31, French nationals have the right to travel in France and Europe. Any entry into France and any exit from the territory to or from a country outside the European Union is now prohibited, except for compelling reasons.
Since Friday, March 19, 2021, 16 departments are subject to reinforced measures: Aisne, Alpes-Maritimes, Essonne, Eure, Hauts-de-Seine, Nord, Oise, Paris, Pas-de-Calais, Seine-et-Marne, Seine-Saint-Denis, Seine-Maritime, Somme, Val-de-Marne, Val-d'Oise and Yvelines. This will last a minimum of 4 weeks. Since March 26, the same reinforced restrictions also apply to Aube, Rhône and Nièvre. To travel in these departments, you will have to present again a derogatory travel certificate during the day as well as in the evening and at night. For residents of departments subject to reinforced measures, inter-regional travel is only allowed for compelling reasons or for work.
Within these departments, proof of residence is required for all trips within a 10 km radius of your home. Travel beyond 10 km will require a certificate and justification of the reason for the trip.
According to the French government, tourist trips in Europe are authorized but strictly discouraged. Travel to overseas and non-European countries is prohibited until further notice, unless there is a compelling reason. With the turbulent evolution of the pandemic, it will remain crucial to be informed with the latest information before any departure.
CAN I TRAVEL IN EUROPE ?

Currently, European borders are open to residents of EU countries and the Schengen area. French travelers in Europe are free to return to their home country at any time. Traveling to Europe for the March school vacations is possible, but several countries have restrictions on arrival and on the spot. France allows travel but has contraindications for travel without compelling reasons. Paradoxically, residents of departments subject to containment measures in France can still travel in Europe and abroad even if they cannot travel between regions. This map provided by the European Union contains the latest information on travel conditions in its member countries.
EVERY ADVENTURE NEEDS MUSIC ! LISTEN FOR FREE
WHAT IS AMAZON MUSIC HD?
Amazon Music HD is a new high-quality music service offering more than 60 million titles in High Definition (HD) and several million in Ultra High Definition (Ultra HD), the highest audio quality available today. Amazon Music HD offers all music lovers lossless audio of superior quality. Existing Amazon Music Unlimited subscribers can upgrade to Amazon Music HD for an additional €5 per month.