Best places to discover in Zakynthos, Greece
Nothing says summer like the Greek islands! The island of Zakynthos is an island not to be missed, not only for its famous beach of Navagio but also for many other places, restaurants, activities, and sights not to be missed.
Here is all the information you will need to enjoy one of the most beautiful Ionian islands in Greece. Read on to discover the most beautiful places not to be missed, the ideal activities, and the perfect organization of your trip.
Porto Limnionas Beach
Porto Limnionas is a beautiful spot on the island of Zakynthos (also called Zakynthos), and one of the most popular places for tourists as it is usually very crowded, even in the shoulder season. Despite the crowds, this breathtaking secluded cove surrounded by jagged cliffs is one of the best beaches on Zakynthos, rivaled perhaps only by the famous beach of Navagio (Shipwreck Bay).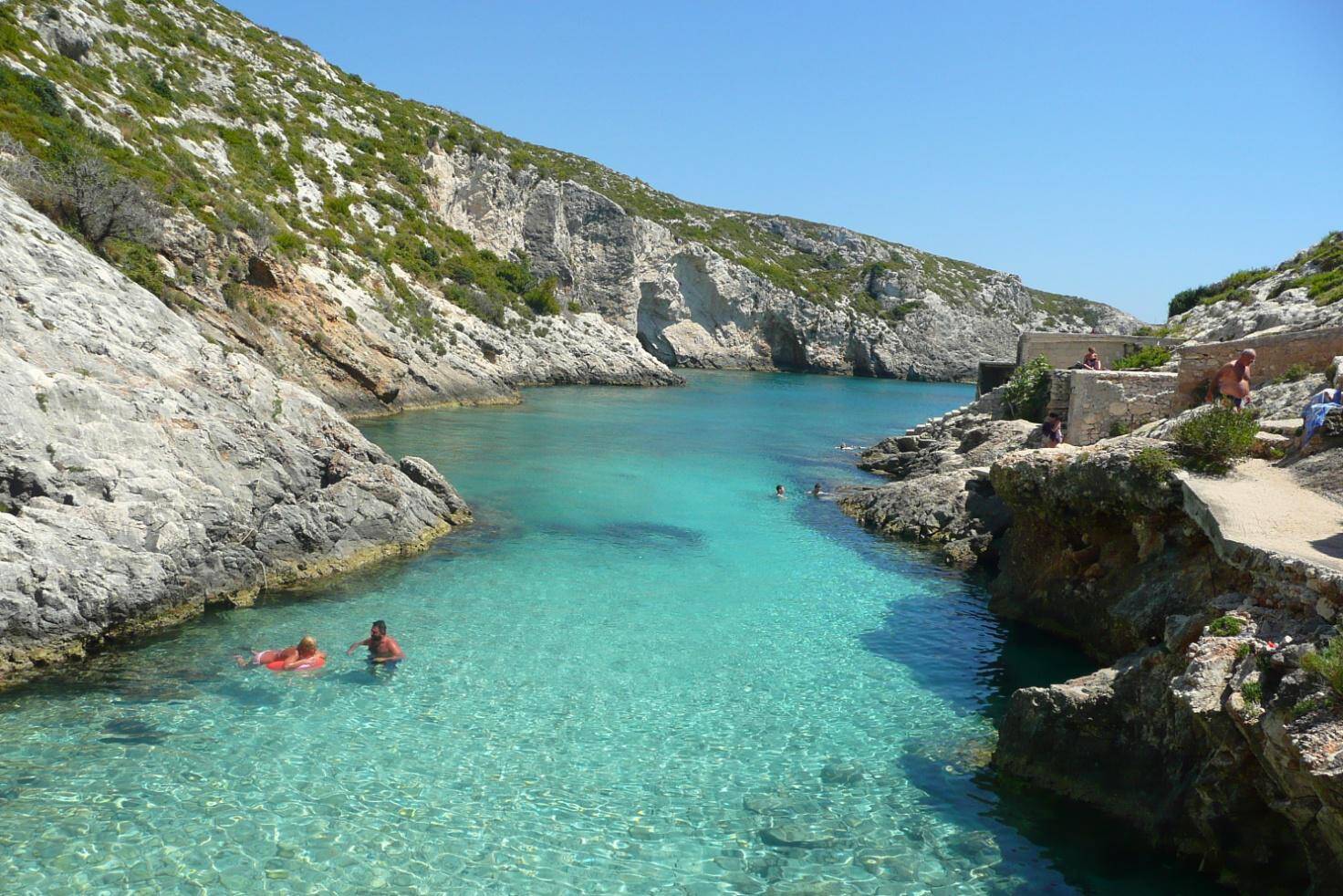 KALAMI BEACH
The beach of Navagio or Shipwreck cove is the most famous beach of Zakynthos lying on the western side of the Ionian island, close to Anafotiria village. The Shipwreck is one of the most photographed sights in Greece. It is considered as one of the most beautiful beaches in Greece. It was initially called Agios Georgios but owes its new name to the shipwreck of a boat that transported illegal cigarettes, in 1983. The ship was washed ashore.
Blue Caves Boat Trip
Marvel at Mother Nature as you take a boat trip out to the Blue Caves, a series of sea caves along the dramatic Zakynthos coastline. Boats depart from Porto Vromi or Agios Nikolaos and usually stop at the famous shipwreck beach called Navagio making this one of the most popular trips on the island.
Zakynthos Agios Sostis beach (Cameo Island)
Apart from the large and famous islands, Greece has a huge coastline with small and larger islands that are unknown to most. One such small but beautiful island is Cameo Island (Agios Sostis), which has its own interesting history. Agios Sostis is located at the Ionian Sea and is a hidden treasure that once, centuries ago, was part of Zakynthos. However, after an earthquake in this area in 1633, this part was cut off from the mainland and became autonomous.