Travelling by paying in crypto: the best destinations
The development of crypto has changed the lives of many people. Many seasoned or curious investors have invested money and ended up with colossal crypto formulas. The purpose of this article is to present the many opportunities and plans that are available to people who have crypto and want to use it to travel. Is it safe to go on vacation using crypto? The digital age has changed the way we bank, shop and socialize. Why not using crypto currencies to book your next vacation?
First, you should know that renting a property or paying in crypto is completely legal for the moment. There is a grey area that allows it: "No one can deviate from this in a rental agreement, even though there is nothing that prohibits renting a home in cryptocurrency". Problem: the law does not provide anything in case of payment in cryptocurrency." So you definitely can travel using crypto!
BEST DESTINATIONS FOR CRYPTO LOVERS
Crypto-currency enthusiasts seem to be setting up shop in places where the country's rules and regulations favor their business activities. But for now, there's not much official government data that shows where crypto enthusiasts are setting up shop.
El Zonte
This tiny tourist town in El Salvador has renamed itself "Bitcoin Beach," the world's first Bitcoin-centric economy. The decision was made after a sizable donation of crypto-currencies to the city government.
Toronto
Canada is playing a major role in the advancement of cryptos and blockchain technologies. The North American nation legally allows the use of digital assets and cryptos. At one point, even the Bank of Canada tried to adopt blockchain technology within its banking system.
Zug
The small Swiss city of Zug is home to "Crypto Valley," which is a cluster of companies and foundations that deal with blockchain technology and digital assets. There were about 450 crypto/blockchain companies in 2018 that were active in the area.
Singapore
Singapore is a major hub for crypto-related businesses. Today, there are more than 397 blockchain startups registered there and the number is growing. Notably, the crypto-currency boom is bolstered by government enthusiasm. In December 2020, some Singaporean government agencies unveiled the Singapore Blockchain Innovation Program (SBIP).
San Francisco
The technology capital of the United States figures prominently on this list. San Francisco is home to crypto-currency exchange platforms Kraken and Coinbase. More than 200 merchants accept bitcoin in this city, ranging from bars and restaurants to stores and inns. Notable businesses that have embraced crypto-currency payments include Pizza Patrón, Curry Up Now and Spirito's Italian Diner.
Lisbon
Crypto-currencies are tax-free in Portugal. Portugal has always been open to innovation. If it follows EU guidelines on the regulation of digital currencies, Portuguese authorities have stated that crypto-currency will be treated the same as any other currency, not just as an asset. In 2016, the Ministry of Finance issued a notice stating that retail crypto-currency exchanges would be non-taxable and that only exchanges or income generated from business activities would be taxed.
Travala.com with 1inch Network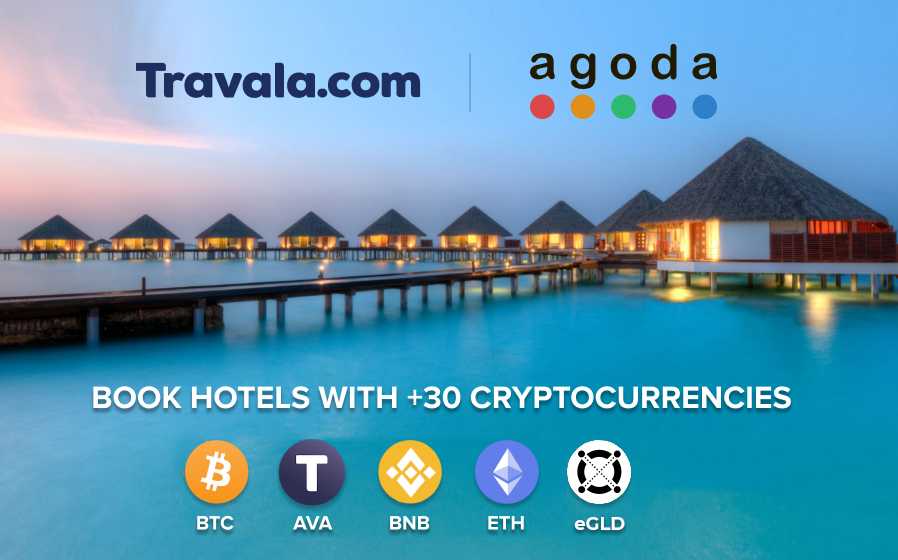 1inch Network has created a partnership with travel booking platform Travala.com, which will allow users to pay for their hotel reservations in crypto-currency. So you can use Travala.com can now use their favorite crypto-currency to buy millions of goods, thanks to this collaboration. This move is expected to boost the adoption of crypto-currencies and drive innovation in the travel industry.
The integration with Travala.com will allow 1INCH token holders to book more than 2.2 million hotels and residences, over 600 airlines and more than 400,000 activities in 230 countries. This is a big step forward for the 1INCH network, which will now be able to offer its services to a larger number of users.
Travala.com is a proponent of crypto-currency adoption, accepting payments in over 50 different crypto-currencies, including BTC, Ether (ETH), Tether (USDT), Shiba Inu (SHIB), and now 1INCH.
Now all you have to do is use crypto to travel – or earn it if you don't! I recommend the dedicated website:
Clubets – Anyone can become Investor