Best destinations for a romantic weekend
Are you planning to travel in charming company? Discover the top 10 destinations where to go for a romantic weekend. In these difficult times, we all dream of discovering the four corners of the world in love. While we can't make that trip yet, we can start creating a list of dream destinations to visit in the future – like these incredible destinations to enjoy a weekend away together.
Paris is not the only romantic city in Europe, many other European cities to visit have a special charm, ideal for a romantic weekend. Some romantic cities are totally transformed in February during the carnival season. Whether it's picturesque alleys, romantic canals, princess castles, incredible landscapes or places with a love story that has lasted for centuries, Europe's romantic cities have much to offer. Many of these romantic destinations are in Italy, others are perhaps less famous, but sometimes more affordable destinations to go on a cheap romantic weekend.
The best destinations for a romantic weekend
PARIS
Paris is the city of lovers. What could be better than a picnic in the Luxembourg garden or a trip on the Seine in a bateau-mouche during your stay in love? To make your love last forever, you can leave a padlock on the Pont des Arts. Finally, if you want to play the big game, invite your loved one to the Jules Verne, the restaurant located on the second floor of the Eiffel Tower! For a cheap weekend in love, Paris is the ideal city.
VENICE
Venice is not only the romantic Italian city par excellence, it is without a doubt the world's favorite destination for a romantic weekend! The French are no exception to the rule: many of you go to Venice for Valentine's Day. Moreover, stay there longer to enjoy the Venice Carnival, which starts on January 27, 2018.
Romantic activity in Venice to do in the morning: go on a walking tour of Venice and let yourself be drawn into its alleys. Don't forget to pass by the Bridge of Sighs, the Rialto Bridge and St. Mark's Square.
Romantic activity in Venice to do in the afternoon: If you can afford it, take a gondola ride in the canals of Venice (about 120€/hr) or you can take a Vaporetto, a kind of maritime shuttle, a cheaper alternative.
Our suggestion for a romantic dinner in Venice: The Sivoli restaurant has a very pleasant terrace and offers refined cuisine at affordable prices. Ideal for a romantic evening in Venice. Budget for a romantic meal in Venice: Prices are generally high (80€ per person) but you can find small restaurants for half that budget. Just look around and avoid the tourist traps near the main monuments.
Gift idea: The Venice carnival is world famous for its extravagant costumes. Bring back a Venice mask, some of them can be very sexy!
VIENNA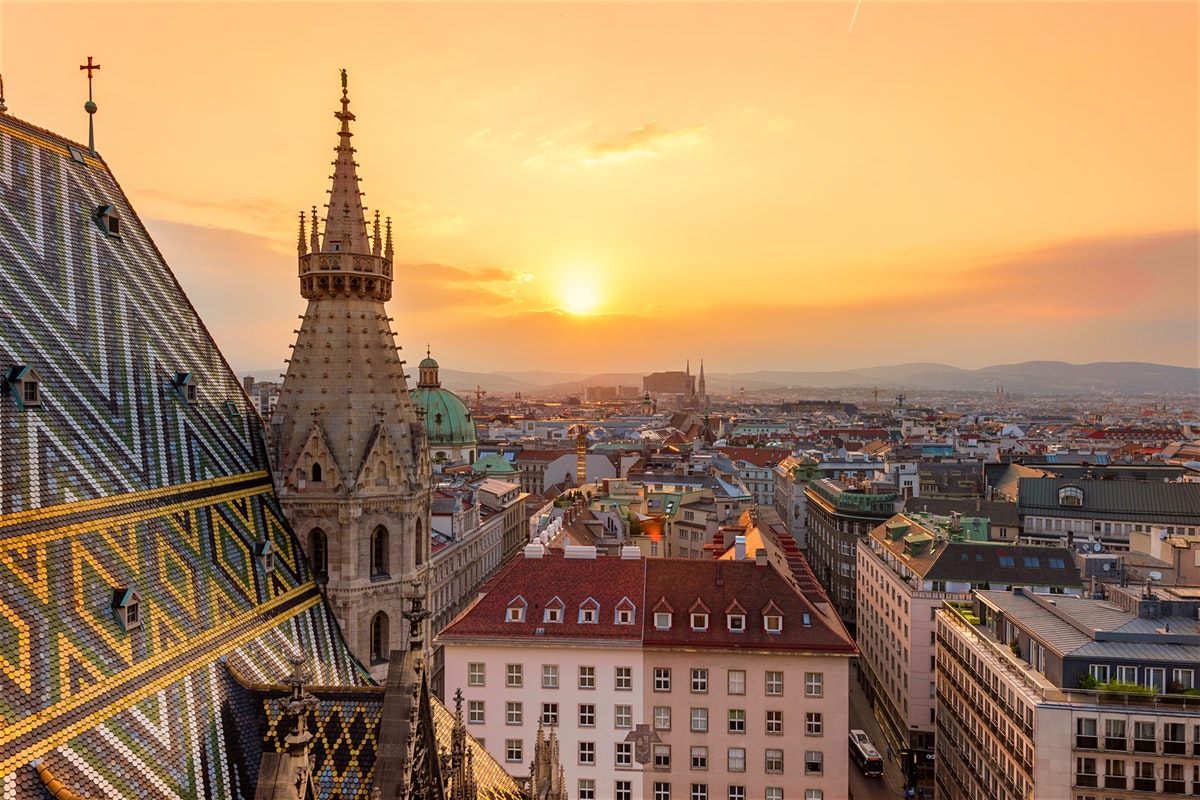 In Vienna, take a horse-drawn carriage to Albertinaplatz and discover the Austrian National Library or the Belvedere Palace – the latter houses Gustav Klimt's painting "The Kiss". Afterwards, take a walk along the banks of the Danube. If you like thrills, take a ride on the Ferris wheel to see the city from above! And for an unforgettable evening, book two tickets to Schönbrunn Palace, including a tour, dinner and concert.
ZURICH
The German-speaking city of Switzerland, is a great place to fall in love. You'll enjoy strolling through the picturesque neighborhoods of Schipfe or Niederdorf, with their narrow streets, colorful houses and artisanal stores. This timeless atmosphere contrasts with the bustle of Zurich-West with its restaurants, bars and trendy clubs. Don't miss a little cruise on Lake Zurich, among the swans, during your romantic weekend.
OUTER BANKS, NORTH CAROLINA
On the coast of North Carolina are the Outer Banks, a string of barrier islands that offer 200 miles of beaches, dunes and fishing villages. "The place is perfect for families and nature lovers," says Franck Laboue, director of the Voyageurs du Monde agency in Quebec City. The more fit will happily climb the 257 steps of the Cape Hatteras lighthouse or walk the impressive sand dunes at Jockey's Ridge Park. The more adventurous will try hang gliding (and go solo on the first course!). The Outer Banks is also known for its wild horses that roam free and the legend of Blackbeard, which still haunts the shores of this paradise of the United States.
EVERY ADVENTURE NEEDS MUSIC ! LISTEN FOR FREE
WHAT IS AMAZON MUSIC HD?
Amazon Music HD is a new high-quality music service offering more than 60 million titles in High Definition (HD) and several million in Ultra High Definition (Ultra HD), the highest audio quality available today. Amazon Music HD offers all music lovers lossless audio of superior quality. Existing Amazon Music Unlimited subscribers can upgrade to Amazon Music HD for an additional €5 per month.